Tropical Serenity
for Mind, Body & Soul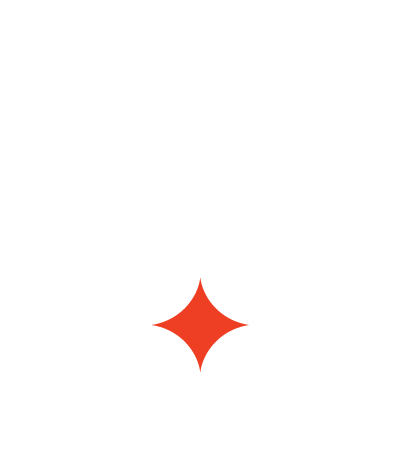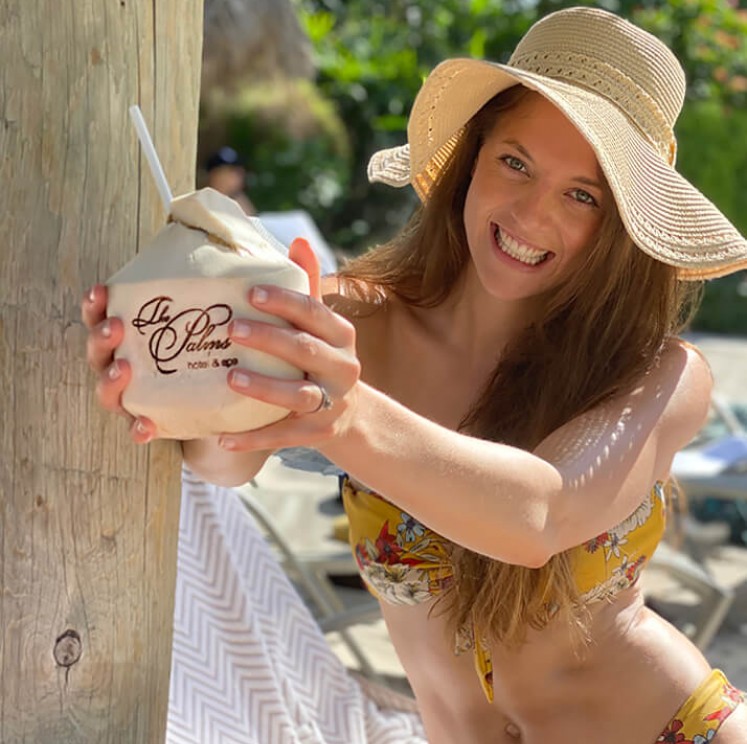 Total Well-Being, Inspired by Nature
Oceanfront in the heart of Miami Beach
The Palms Hotel & Spa combines genuine service, laid-back sophistication, and oceanfront serenity into an award-winning independent resort, where wellness and green practices are at the center of each guest experience. A unique destination for AVEDA spa experiences, natural gourmet dining, and unrivaled beachfront fun, our Miami Beach hotel boasts 251 spa-inspired guest rooms and suites, plus 8,000 square feet of space for meetings, weddings, and special events.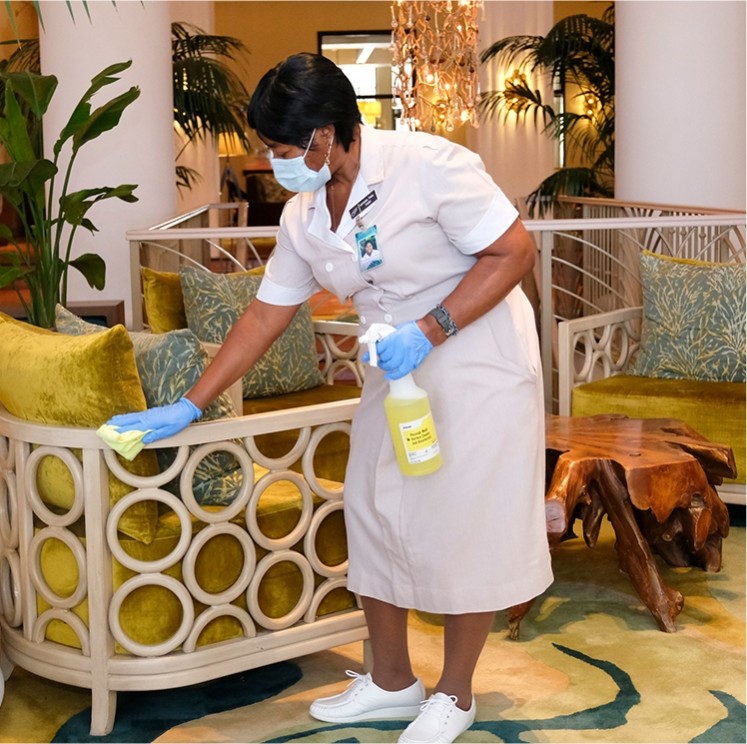 The Palms team has been working diligently on revising our standards and policies for each area of our operation, including installing an air-purification system that naturally combats bacteria, viruses and allergens, to ensure a clean, safe and healthy environment for our guests and staff.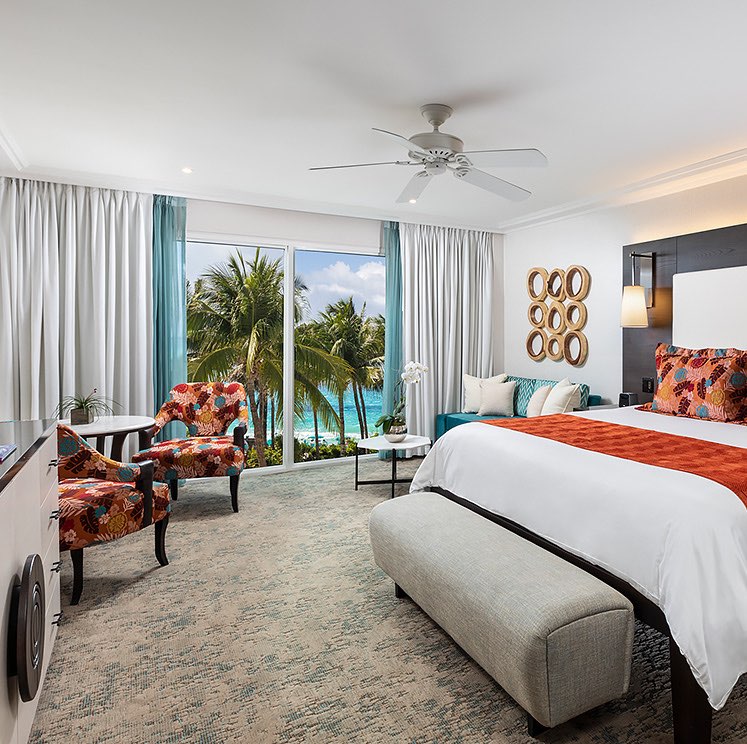 Tropically Inspired 
 Spaces 
Rooms & Suites
Find comfort in our spa-inspired guest rooms with magnificent views of our refreshing pool, tropical gardens, the ocean or vibrant Miami Beach cityscape.
Our Guests Say It Best
Great baby moon spot!

My husband and I stayed here for 3 nights for our "baby moon" We were welcomed right from the start. Nice hotel, friendly staff, and beautiful views. Originally we stayed in a regular ocean front room which was a little small (pretty much only negative the entire stay) but we ended up upgrading to a supreme oceanfront which had significantly more room. Sunrise yoga was awesome and included in resort fee. We also took advantage of the beach towels, chairs & service on the beach. Great drinks and food- alcoholic & non alcoholic:) Loved the essential smoothie, salads, and fries. We would definitely stay here again! - Dianaross6521
TripAdvisor, January 2023
Excellent vacation

A wonderful location with many amenities and features that fit us perfectly. Beach access was wonderful. The restaurant really accommodates well to a variety of dietary preferences. The hotel was extremely clean and well kept. - Mitch L
TripAdvisor, January 2023
Excellent!

Thanks for making our weekend getaway so relaxing! The hotel staff was welcoming and helpful everywhere we went. The room was incredible, and the beach was very clean. The pool staff did a great job, and the restaurant staff was awesome. - hilldickerson2022
TripAdvisor, January 2023
Great hotel

Great hotel with great service and amenities. All of the people working on the premises were friendly, helpful and very respectful. I would recommend this property to anyone who was staying in Miami beach. - dsuib6
TripAdvisor, January 2023
Perfect location for a girls beach getaway!

My friends and I are all moms from NY and needed a break from the cold and a recharge without our kids. The Palms was the perfect place for us! As soon as we walked into the lobby, it smelled like vacation! The staff across the board were friendly, helpful and courteous. The grounds were beautiful and quiet, pool area was nice and comfortable. The beach was clean and we had a great time just relaxing on our crack chairs with cocktails being brought to us. We definitely plan on returning! - Climber59991863414
TripAdvisor, January 2023
Amazing Miami Beach getaway!

This hotel was a lovely escape on Miami Beach!! We had a partial ocean view king room and was plenty of space for my fiancé and I. Very comfortable bed, super clean room & great service throughout the entire property. The pool was beautiful & relaxing and great beach access. We would definitely come again!!! - Lynnm2042017
TripAdvisor, January 2023
Great Hotel Experience

If you are looking for a great place to stay in Miami, this is the place. The service was great, the beach and pool areas are private and relaxing, and the restaurant is top notch for breakfast and dinner. - Alan H
TripAdvisor, January 2023
Dream Honeymoon Location

My husband and I truly enjoyed every moment of our stay. We wanted to do a short get away after we got married since our honeymoon wasn't until May 2023. The property is very peaceful and well kept. Service was hands down excellent. We felt like we were being treated like family. Highly recommend the Spa service especially after planning a wedding. Very romantic location in the heart of South beach. - aevega080
TripAdvisor, February 2023
Florida
Residents + Roadtrippers
With this exclusive direct booking offer, save 10% off our Best Flexible Rate and 20% off Spa services at our signature AVEDA Spa. In addition, direct bookers receive free rewards, flexible payment options, and cancellations.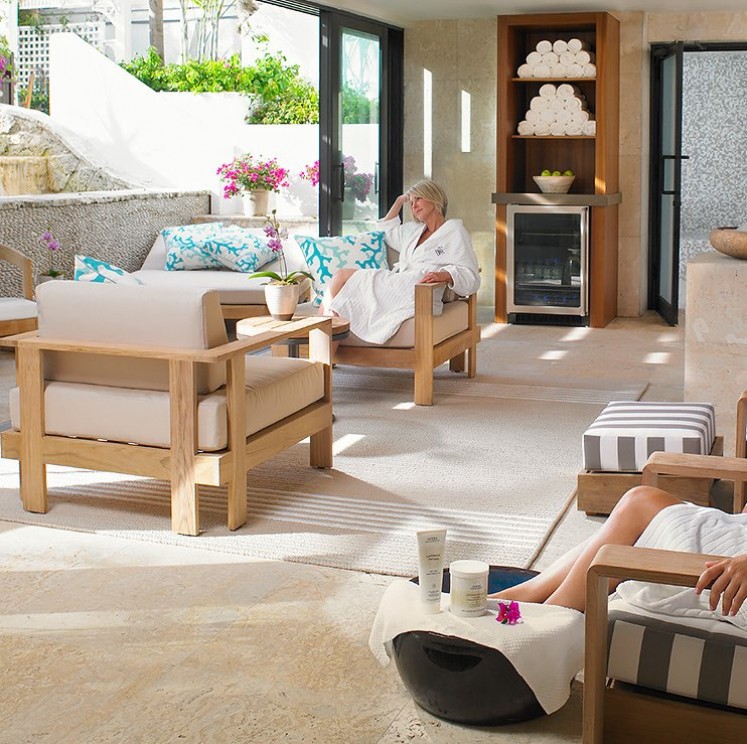 Personalized Holistic Spa Experiences
Nurture your body and soul with a rejuvenating spa experience, influenced by Ayurvedic holistic philosophy at our AVEDA lifestyle spa, featuring outdoor services and pool & beach access.
The Magic City in Your Backyard
Situated between Collins Avenue, the Miami Beach boardwalk, and the Atlantic Ocean just beyond, The Palms is on the sophisticated side of Miami Beach, close to the Miami Beach Convention Center, The Bass Museum, and The Miami City Ballet.
Environmental
Awards & Accolades