Tropical Serenity
for Mind, Body & Soul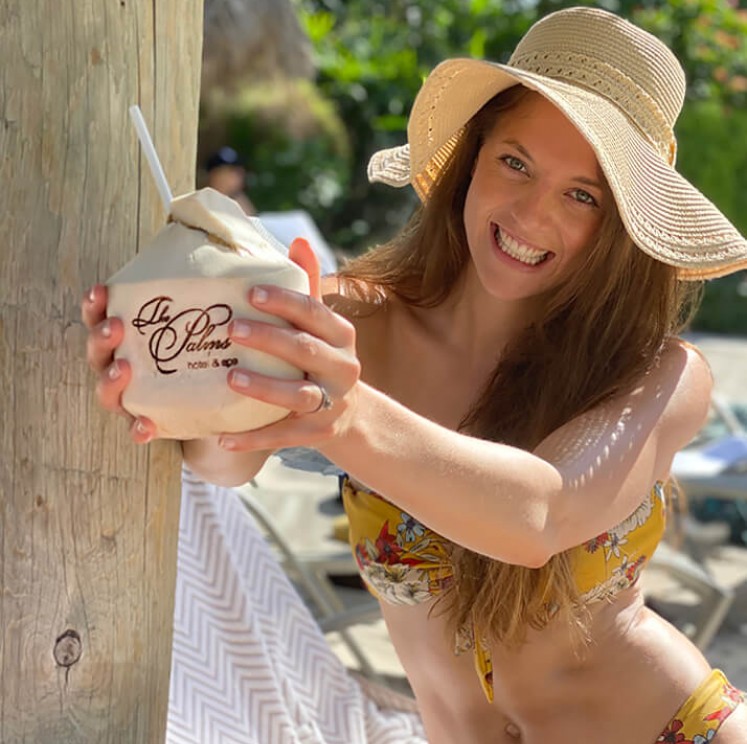 The Palms Hotel and Spa
The Palms Hotel & Spa combines genuine service, laid-back sophistication, and oceanfront serenity into an award-winning independent resort, where wellness and green practices are at the center of each guest experience. A unique destination for AVEDA spa experiences, natural gourmet dining, and unrivaled beachfront fun, our Miami Beach hotel boasts 251 spa-inspired guest rooms and suites, plus 8,000 square feet of space for meetings, weddings, and special events.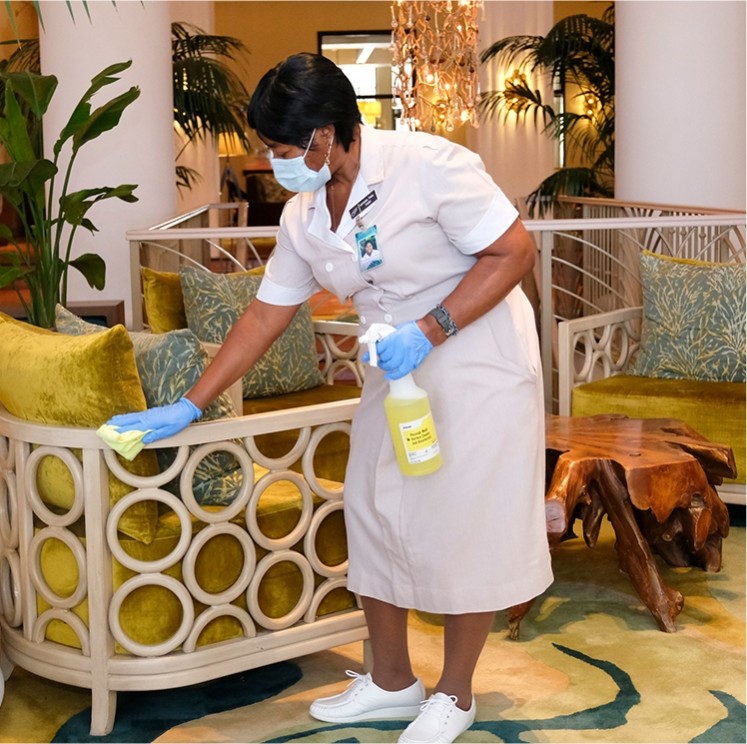 The Palms team has been working diligently on revising our standards and policies for each area of our operation, including installing an air-purification system that naturally combats bacteria, viruses and allergens, to ensure a clean, safe and healthy environment for our guests and staff.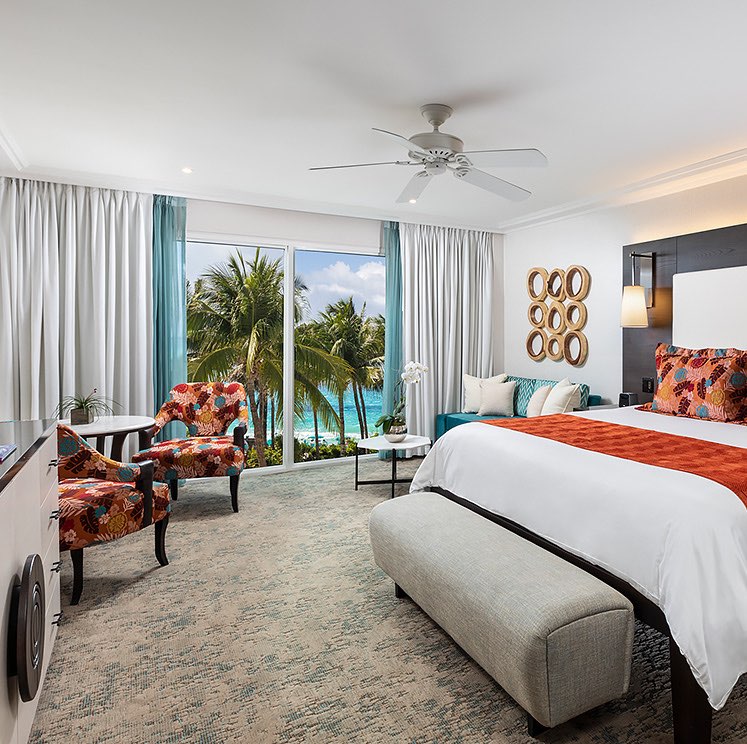 Tropically
Inspired Spaces
Rooms & Suites
Find comfort in our spa-inspired guest rooms with magnificent views of our refreshing pool, tropical gardens, the ocean or vibrant Miami Beach cityscape.
Our Guests Say It Best
Beautiful!

We just got back from 5 days at The Palms, and it exceeded our expectations in every way. The room was clean and well maintained (comfy beds, adjustable air), the garden/grounds were absolutely beautiful (love all the orchids and flowering plants), the food was excellent (not a big selection but all was wonderfully cooked), and the staff was just so warm and kind while being amazing at their jobs. Everyone made us feel special and I couldn't be happier with the vibe at this place (perfect for sort of quiet families like ours, who mostly want to enjoy the sun with a book... it got a bit crowded when the sun was out, but that was a fun energy, and in the mornings the pool and beach were nice and quiet). Just amazing people working hard to make the hotel a wonderful place to stay. We ate at the restaurant repeatedly because the food was so good, and we LOVED the food at the lunch-bar by the pool (the pork tacos were AMAZING!) - 787kat
TripAdvisor, March 2022
Best Kept Secret on Miami Beach

Immerse yourself in nature poolside and cozy up to your own private beach with clear blue waters crashing upon rocks! World class spa, world class chef and dining, and service was impeccable. Quiet and peaceful retreat. A self contained paradise! - Getaway239143TripAdvisor, January 2022
Best hotel in Miami beach

My girlfriend I stayed here March 2022. We love everything about the property. The staff, food and grounds are wonderful. The staff is very accommodating. The hotel is about a five minutes Uber ride from the restaurants in south beach, so no need to rent a car. If your looking for a relaxing vacation this is the perfect place. Mostly couples and families. Another huge plus, there is a Starbucks across the street - Wrldchef
TripAdvisor, March 2022
Great beach get away

Have been to this hotel three times this past year. The place is immaculate. The staff is beyond amazing and will accommodate any request. Although not as well known as some of the other hotels on the strip it's the perfect place to get away without the crowds of some of the larger establishments. Food is great the staff is exceptional. from the doormen to the pool attendants, everyone is pleasant and eager to help you. A special thanks to the doorman ( don't know his name but has been there for 27 years and max at the front desk, I think that's as his name ). Our room was missing a fridge and he was able to get one to us within an hour. Already booked my next trip for thanksgiving week. Truly an exceptional place!!! - Tieknd
TripAdvisor, March 2022
The PALMS

If you want to be genuinely pampered at every turn, this is the place to stay in Miami Beach. Everything, everyone, fantastic. The ambiance as you walk in through the entrance, is so welcoming, you just can't wait to get your stay started. The pool and dining area make it feel a like a real vacation, we forgot about everything and had a truly enjoyable stay. Can't wait to go back! - danielg00daleTripAdvisor, January 2022
Luxurious spa-hotel

I had the most relaxing 3 days stay at The Palms. Nice and clean rooms, well tasting breakfast and dinners, comfortable beach chairs with generous towels. The massage at the spa was lovely. In door-dining was fast and good. Fantastic service that food and drinks was served at the beach. - margaretaz2015
TripAdvisor, May 2022
Amazing property

I've been to Miami many times but this place is by far my favorite! The tropical vibe and convenience to the beach is unbeatable the staff was amazing the food and drinks were great and it's super cleani highly recommend!! - glibiszewski13
TripAdvisor, March 2022
Florida
Residents + Roadtrippers
With this exclusive direct booking offer, save 10% off our Best Flexible Rate and complimentary daily valet parking. In addition, direct bookers receive free rewards, flexible payment options, and cancellations.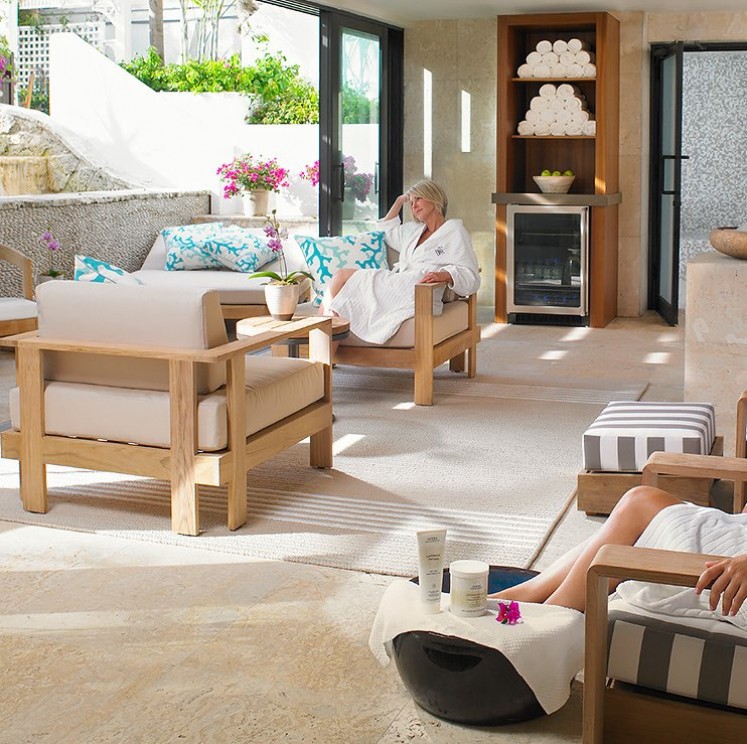 Personalized Holistic Spa Experiences
Nurture your body and soul with a rejuvenating spa experience, influenced by Ayurvedic holistic philosophy at our AVEDA lifestyle spa, featuring outdoor services and pool & beach access.
The Magic City in Your Backyard
Situated between Collins Avenue, the Miami Beach boardwalk, and the Atlantic Ocean just beyond, The Palms is on the sophisticated side of Miami Beach, close to the Miami Beach Convention Center, The Bass Museum, and The Miami City Ballet.
Environmental
Awards & Accolades