Tropical Serenity
for Mind, Body & Soul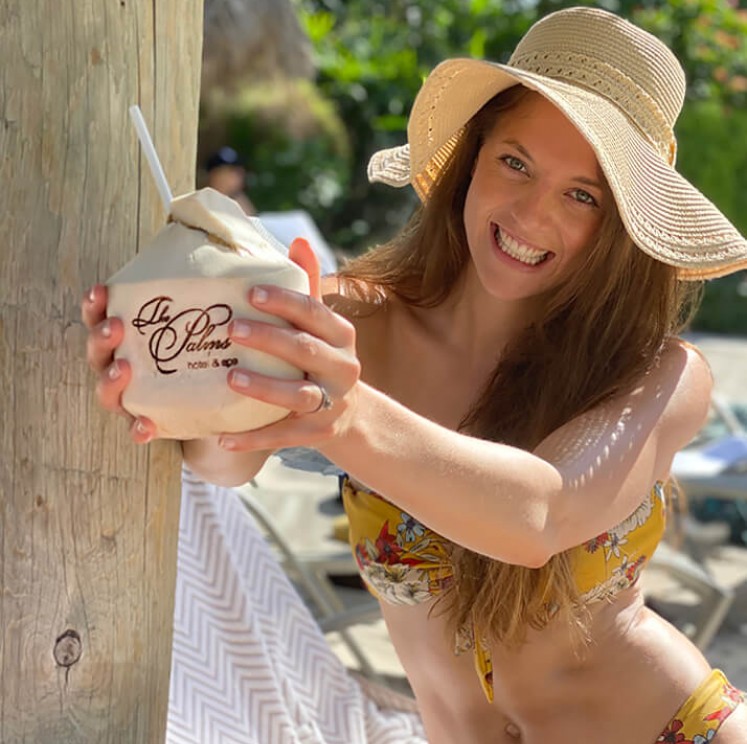 A Miami Beach Sanctuary Inspired by Nature
The Palms Hotel & Spa combines genuine service, laid-back sophistication, and oceanfront serenity into an award-winning independent resort, where wellness and green practices are at the center of each guest experience. A unique destination for AVEDA spa experiences, natural gourmet dining, and unrivaled beachfront fun, our Miami Beach hotel boasts 251 spa-inspired guest rooms and suites, plus 8,000 square feet of space for meetings, weddings, and special events.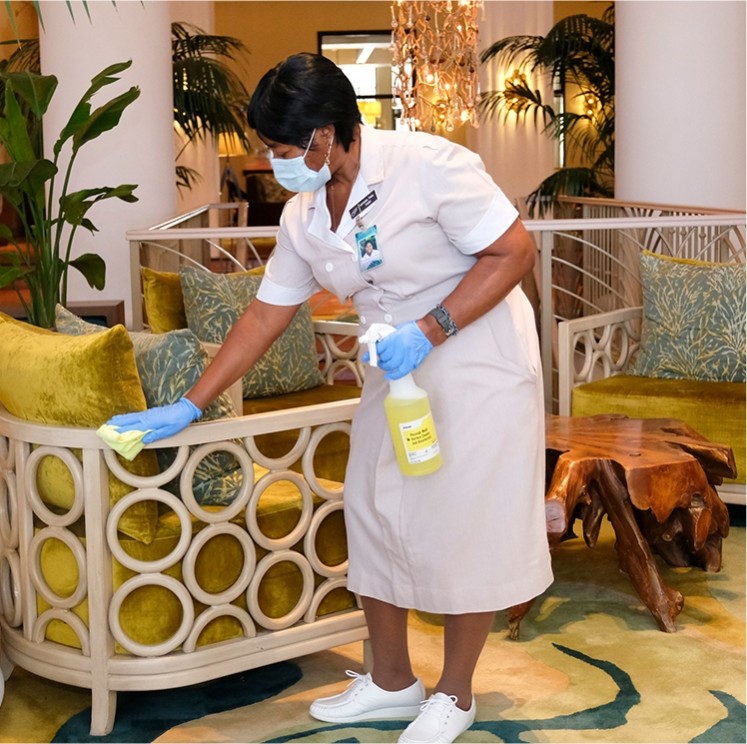 The Palms team has been working diligently on revising our standards and policies for each area of our operation, including installing an air-purification system that naturally combats bacteria, viruses and allergens, to ensure a clean, safe and healthy environment for our guests and staff.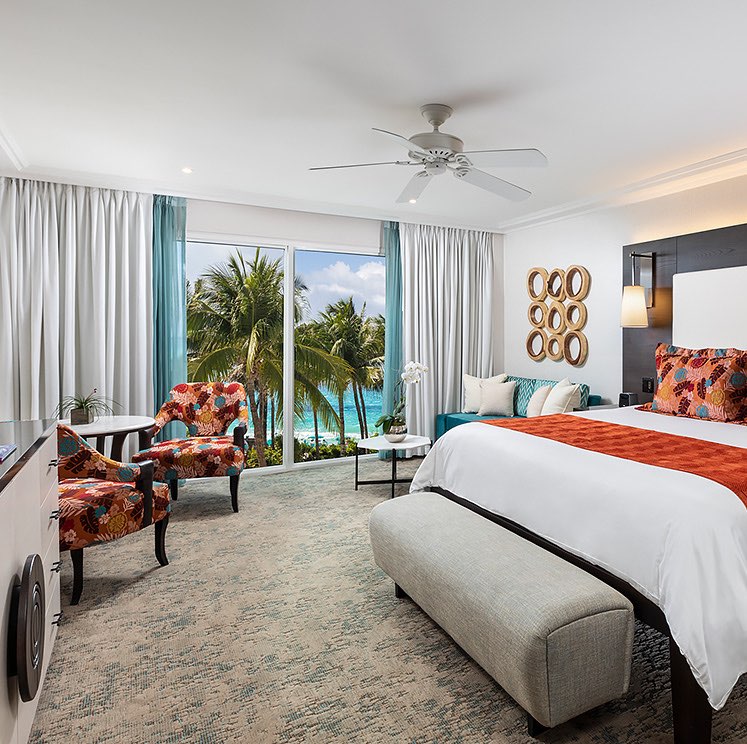 Tropically
Inspired Spaces
Rooms & Suites
Find comfort in our spa-inspired guest rooms with magnificent views of our refreshing pool, tropical gardens, the ocean or vibrant Miami Beach cityscape.
Our Guests Say It Best
The PALMS

If you want to be genuinely pampered at every turn, this is the place to stay in Miami Beach. Everything, everyone, fantastic. The ambiance as you walk in through the entrance, is so welcoming, you just can't wait to get your stay started. The pool and dining area make it feel a like a real vacation, we forgot about everything and had a truly enjoyable stay. Can't wait to go back! - danielg00daleTripAdvisor, January 2022
The Palms Hotel and Spa is an Oasis!

My wife and I ventured to the Palms for our ninth visit in the last two years! We have stayed in hotels and resorts all over the country and nothing compares to the Palms. The grounds are meticulously maintained and manicured. As a family-owned property, it has a quaint feel that is missing in the larger chains. The staff is simply incredible and attentive. While relaxing on the grounds, soft music plays as palm trees sway. It truly feels as though you are in a far away tropical paradise, when, in fact, you are very close to all the action of South Beach without all the intensity. A beautifully designed steel gate automatically opens and leads you to the beach where equally attentive staff will set up lounge chairs and umbrellas for your enjoyment. The sunrises are also spectacular This gem of a property is worth staying at and seemingly gets better every time we go! - loutull
TripAdvisor, October 2021
Look no further….BEST resort in Miami Beach!

We just returned from our trip to the Palms hotel for our 10 year wedding anniversary. Every single aspect of this hotel is top notch! You can tell they have listened to the minor complaints from these reviews and made changes. Pay the extra money for the superior ocean front room. Amazing view and a little more room. The rooms are really high tech with buttons for all the lights and service light outside the door. Room has a ceiling fan which is rare. From check in to check out service was amazing! I did a lot of research before booking trust me this is the best hotel in Miami Beach for the price you pay. - W3788DJjonathanw
TripAdvisor, October 2021
Best Kept Secret on Miami Beach

Immerse yourself in nature poolside and cozy up to your own private beach with clear blue waters crashing upon rocks! World class spa, world class chef and dining, and service was impeccable. Quiet and peaceful retreat. A self contained paradise! - Getaway239143TripAdvisor, January 2022
Beautiful Resort!

Great staff, great food, great atmosphere! BEAUTIFUL pool and garden area. They have two beautiful parrots on the premises. Beach was perfect. Great time staying there. I will be returning! Absolutely beautiful!!! - eberg517
TripAdvisor, November 2021
Featured Special Offer
Florida
Residents + Roadtrippers
With this exclusive direct booking offer, save 10% off our Best Flexible Rate and a discount on AVEDA massage and facial treatments In addition, direct bookers receive free rewards, flexible payment options, and cancellations.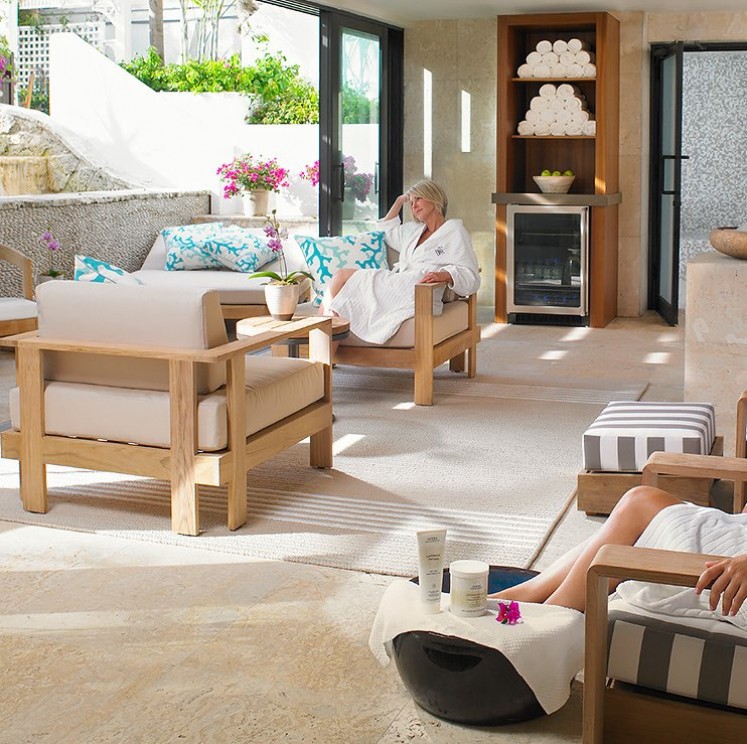 Personalized Holistic Spa Experiences
Nurture your body and soul with a rejuvenating spa experience, influenced by Ayurvedic holistic philosophy at our AVEDA lifestyle spa, featuring outdoor services and pool & beach access.
The Magic City in Your Backyard
Situated between Collins Avenue, the Miami Beach boardwalk, and the Atlantic Ocean just beyond, The Palms is on the sophisticated side of Miami Beach, close to the Miami Beach Convention Center, The Bass Museum, and The Miami City Ballet.
Environmental
Awards & Accolades