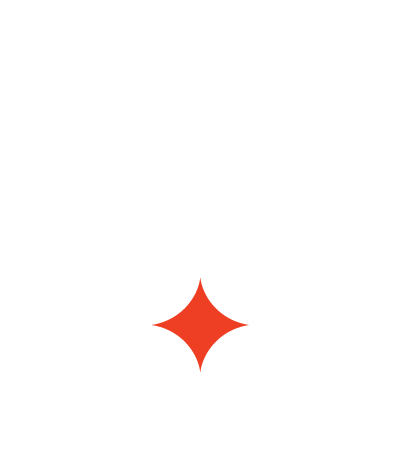 "Green" Friday and Beyond
Save on Stays + Help Restore Corals
We're getting into the spirit of giving by gifting our loyal guests 15% off our best available rates for select dates from December 4 through October 31, 2023, a $25 or $50 credit for a treatment at The Palms AVEDA Spa, and we will donate $10 for every reservation made to the Coral Restoration Foundation.
Only available when you book on our Website from now through December 2, 2022. This rate includes:
15% off our Best Flexible Rate
A $25 AVEDA spa credit for 50 minute treatments and a $50 credit for 80 minute treatments. 
A $10 donation per reservation to The Coral Restoration Foundation
Free Rewards like Uber or Amazon Gift Cards
Flexible payment options and more!
Promo Code: PROCYBER
The Coral Restoration Foundation dedicates itself to the protection of the Florida's Coral Reef, the third largest barrier reef in the world and the only barrier coral reef in the continental United States. Every donated dollar goes toward restoring degraded coral reefs to thriving ecosystems.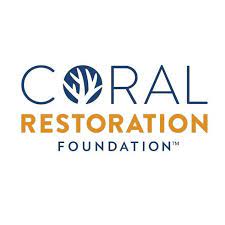 Cancellation Policy: This reservation can be cancelled for free until 4pm (local time), 3 days prior to arrival. Excluding peak dates. Late cancellation or no-show results in a first night room/tax charge. A first night's room and tax deposit will be retained in the event of a no show. All reservations must be guaranteed with a valid credit card. There is no deposit due at time of booking. 
Terms & Conditions: Offer cannot be combined with any promotion, group or convention rate and some blackout dates may apply. Rates vary based on seasonality and are subject to availability and change without notice. Spa credit is not applicable to monthly specials and promotions. The one-time spa credit will be issued per reservation. Spa credit is not valid for nail, salon services, or spa packages. A 20% service charge will be applied to the non-discounted treatment price. No substitutions or changes.  Subject to availability please call the spa at 305.908.5460 to reserve.
A Hotel Fee of $38 per day, per room (inclusive of tax) will apply to your booking. This fee includes unlimited wireless internet access, Chromecast in-room entertainment streaming, gym access, beach chairs and towels for all registered guests in your party, local and toll-free calls. 
The free rewards for booking direct include discounts on local sightseeing tours, gift cards, restaurant gift cards, and more. They are not part of the hotel and fulfilled by LaaSie a 3rd party company. You can view their FAQ here. The Free Rewards program applies only to reservations made on The Palms Hotel & Spa's Website. 
Choose
3 Gifts
Flexible
Payment Terms
Flexible
Cancellation Terms
Our Guests Say it Best
A hidden gem

I was referred to this hotel by a local and it did not disappoint. From the beautifully decorated lobby to the court yard gardens and private beach every aspect of this hotel has been well thought out to give guests the best of Miami. The beach is not too crowded and perfect for families. The spa was luxurious without being over priced and the staff is welcoming and personable. I had my destination elopement on the beach and we had our wedding dinner at Essenscia. The food was exceptional and did not loose quality when ordered through room service. This is a high end hotel and if you are willing to pay a little extra for a 4 star experience this is the place. You get every bit of what you pay for here. It's worth it! - klim4790TripAdvisor, September 2023
Awesome hotel!

Beautiful and peaceful hotel! We loved this boutique style hotel and their friendly staff! Perfect family hotel as we have a two year old son who loved the pool. This was a staycation so we definitely be back! - shanieirwin
TripAdvisor, September 2023
AMAZING

The property was well decorated with authentic plants and trees; very breathtaking. The staff made sure it was very clean and they were all very friendly. They paid close attention to details and even gave overwhelming kindness to my energetic toddler. We never felt as though they were annoyed with us or our children. And to be able to step right onto the beach from the well decorated gate was amazing. We saw the sunrise every morning. There was also a big walking path/boardwalk that was great to get our family walks in and take in how beautiful Florida is. There were other things to do as well but we just enjoyed the ocean and pool and relaxation at the resort. Very good. Will definitely come back. - kimberly G,
TripAdvisor, September 2023
Could have stayed forever!

I highly recommend staying at the property! We felt like we were in an island oasis! The staff are all amazingly helpful and friendly, the rooms immaculately clean, delicious food and drinks and a great vacation spot. We wanted an easy home away from home vibe where we felt indulged and well taken care of and got exactly that! Can't wait to go back! - eodesign359TripAdvisor, April 2023
Dream Honeymoon Location

My husband and I truly enjoyed every moment of our stay. We wanted to do a short get away after we got married since our honeymoon wasn't until May 2023. The property is very peaceful and well kept. Service was hands down excellent. We felt like we were being treated like family. Highly recommend the Spa service especially after planning a wedding. Very romantic location in the heart of South beach. - aevega080
TripAdvisor, February 2023
Comfort in South Beach Miami

I loved staying here. As soon as you enter lobby, there is a serene and calming scent that welcomes you. Staff is so incredibly friendly and nice, and I look forward to coming back. The main reason for saying here was cost value and the hotel's commitment to protecting the environment with multiple green initiatives throughout the site. - davidvaldez1
TripAdvisor, October 2023
Oceanfront Serenity in Sophisticated Setting

This hotel is beautiful, incorporating all the aspects of Old Florida character and the newest technology with the extraordinary beachfront. Service was flawless: check in, valet parking, bellman, housekeeping and pool staff. The staff was warm, friendly and very attentive. The hotel was immaculate and our room was no exception. The pool and beach were top notch. Bar and restaurant were great. The restaurant, Essencia, had truly delicous food: everything was so fresh & pasta was homemade. Great hotel. Unfortunately I did not have time to use the Aveda Spa, which looked lovely. Next time, as we will be returning! - lamartensen
TripAdvisor, September 2023
The ONLY place to stay in Miami south beach!

I will be coming back to this hotel!! It was stunning from the front entry to the view from our room. Everyone was so attentive to our needs and the beach was spectacular. I couldn't have asked for anything better for a birthday trip! - emilysteenbockTripAdvisor, April 2023
Excellent vacation

A wonderful location with many amenities and features that fit us perfectly. Beach access was wonderful. The restaurant really accommodates well to a variety of dietary preferences. The hotel was extremely clean and well kept. - Mitch L
TripAdvisor, January 2023
Environmental
Awards & Accolades